Kresy-Siberia Foundation Executive Committee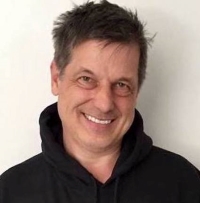 STEFAN WISNIOWSKI
(Sydney, Australia)
Stefan.Wisniowski@Kresy-Siberia.org
Foundation President
Kresy-Siberia Group Moderator
Kresy-Siberia Virtual Museum Administrator
Stefan was born in Montreal, Canada as the eldest child of Zbigniew and Maria (Żytkowicz) Wiśniowski. His father was deported from "osada Warszawka", Brody, to Soviet captivity in Archangel on 10 February 1940, was evacuated with General Anders Army to Iran, where he attended the Polish cadet school in Nazareth and Barbara in Palestine, and then to England.
Stefan's maternal grandfather, Władysław Żytkowicz, was a member of the 1928 and 1936 Polish Olympic Ski Teams and an officer in the Polish Army that evacuated through Romania in September 1939, regrouped in Lebanon as the Polish Third Carpathian Rifles, defended Tobruk against Nazi German forces, and helped push the German army out of Italy as part of the Second Polish Corps under General Anders. Stefan's mother survived the war in German-occupied Warsaw and was smuggled out to join Władysław in Italy and then to England.
Stefan founded the Kresy-Siberia Group in 2001 as an internet discussion group, concerned with research, remembrance, and recognition of the Polish Citizens of all faiths and ethnicities that were persecuted by the Soviet Union during the Second World War. He also established the Kresy-Siberia Foundation, headquartered in Warsaw, in 2008 and still serves as its Foundation President. He officially opened the Kresy-Siberia Virtual Museum in the Senate of the Republic of Poland on 17 September 2009. In recognition of his service, Stefan was decorated with the Eastern Borderlands Heritage Medal ("Dziedzictwo Kresów Wschodnich") and received Poland's Gold Cross Service Medal ("Złoty Krzyż Zasługi") from the President of Poland.
Stefan started his career as a professional architect, has worked as a strategic management consultant, as a corporate executive, and as a director of corporate and non-profit boards, where he currently serves as a Fellow of the Australian Institute of Company Directors. He has Polish, Canadian, and Australian citizenship, is remarried and has two daughters 30 and 27.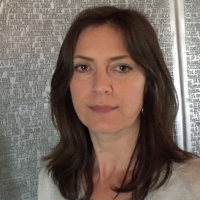 ANNA PACEWICZ
(Sydney, Australia)
Anna.Pacewicz@Kresy-Siberia.org
Foundation Executive Committee Chairperson
Kresy-Siberia Group Moderator
Kresy-Siberia Virtual Museum Administrator
Anna's family lived in the county of Krzemieniec, Wolyń for generations. Her father Władysław Franciszek Pacewicz was born in Równe in 1928, the youngest of three children to parents Jan Pacewicz and Julia (Paradowska). When the Soviets invaded Eastern Poland on the 17 September 1939, Anna's grandfather, who was a State Policeman, was arrested on the 18 September and held in Równe prison. On the 28 March 1940 he was transferred to Kiev and never seen again. It was confirmed in 2012 that he had been murdered in the Katyń Massacres as part of the so-called "Ukraine List" and buried in Bykownia-Kiev.
On the 13 April 1940, Anna's grandmother Julia Pacewicz, aunt Jadwiga Pacewicz (1924) and father Władysław (1928) were deported from Równe to Kazakhstan, Kiellrowski region, village Krasnodolsk. They were all evacuated in 1942 to Pahlevi, Persia with the Polish Army in the East under General Anders. "Władek", aged then just 14 years, volunteered for the Polish Navy and arrived in the UK under Operation Scrivner in August 1942. He served on ORP Piorun, ORP Garland and ORP Conrad in the Arctic Convoys, the Atlantic Convoys and the Mediterranean. He was delisted in 1947 and remained in Scotland after the war.
Julia Pacewicz was sent to the Polish refugee camp in Koja, Uganda and arrived in England in 1948 where she remained until her death. Jadwiga Pacewicz enlisted in Kermine in the Polish Red Cross and became a nursing sister, serving in the Middle East and in 1944 was posted to the Polish military hospital in Perth under the Polish 1st Corps. She remained in England after the war.
Anna Pacewicz was born in Scotland and emigrated to Australia in 1999. Professionally her career was in market research and advertising, working for DMB&B London and Saatchi & Saatchi Sydney. She began researching her Polish family history in 2011, joining the Kresy-Siberia Foundation headquartered in Warsaw in 2012 and served as its Chair since that date. She is a Trustee (Secretary) of the Australian Charity Kresy-Siberia (Australia) Ltd.
She has travelled all over Australia – Brisbane, Adelaide and throughout NSW – interviewing survivors for the Kresy-Siberia Survivor Testimony Project. She has also entered over 1,000 biographical profiles and images to the Kresy-Siberia Virtual Museum Wall of Names and Hall of Images. Anna also produced the Virtual Museum Galleries, the Education Program for Polish language teachers abroad and the special exhibition "Polish Naval Memories of WW2". Anna is also an Administrator with the virtual museum, answering enquiries from historians, survivors and their families all over the world. She is also a Moderator and Administrator with the Kresy-Siberia Facebook group.
Anna Pacewicz has Polish, British, and Australian citizenship. She is remarried and has two children, aged 16 and 13 years.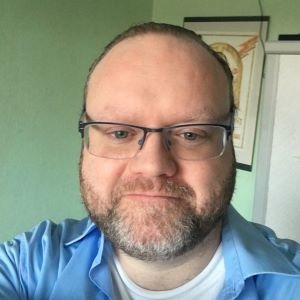 TIM BUCKNALL
(Congleton, UK)
Tim.Bucknall@Kresy-Siberia.org
Kresy-Siberia Foundation Executive Committee Member
Social Media Coordinator
Kresy-Siberia Group Moderator
Tim Bucknall was born in Cheshire in the UK in 1978 to English parents In the 1950's Tim's father was posted to a displaced persons camp in West Germany.  The experience of working alongside Central European refugees deeply affected him and Tim grew up hearing about the struggles of the Polish nation.
In an unconnected development, from the age of 7 Tim grew close to an exiled Polish family with whom he spent his school holidays, here he heard about the deportations first hand and his connection with Poland solidified.
Tim joined Kresy Siberia in 2013, joining the executive committee shortly after. His most visible role is operating the Foundations Twitter account where he enjoys building his Polish, Ukrainian and Belarusian language skills while spreading knowledge of the Kresy-Siberia story to a new audience.
His proudest achievements are representing the Kresy Siberia Foundation on trips to Lwów and the Palestinian West Bank.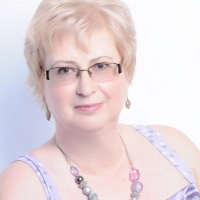 IWONA KRASOŃ
(London, UK)
Iwona.Krasoń@Kresy-Siberia.org
Foundation Executive Committee Member
Iwona Krason was born in London to Ryszard and Zdzislawa Magiera (nee Snuszka).
Her father Ryszard was deported from Lwow to Kazakhstan in April 1940. He joined 'Anders Army' in April 1942, served throughout the Italian campaign and was demobilised in the UK.
Zdzislawa was the youngest of 3 daughters born to an osadnik and his wife in Chorow nad Horyniem, Wolyn. The whole family were deported to Wologoda in February 1940. Zdzislawa came to the UK via Teheran, India and the Koja camp in Uganda.
Iwona became a member of the Kresy-Siberia Yahoo Group in 2012. Her involvement has evolved from helping and later organising UK events to Foundation level where she has been part of global team which organises the Kresy-Siberia September Conference in Warsaw.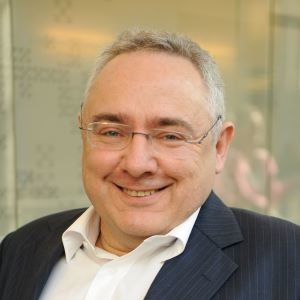 ROBERT CZERNKOWSKI
(Sydney, Australia)
Robert.Czernkowski@Kresy-Siberia.org
Foundation Executive Committee Member
Robert Czernkowski was born in Hobart, Tasmania to Franciszek and Maria (née Grębosz). Franciszek served in the Border Protection Corps (KOP) at Kopyczyńce (woj. tarnopolskie), the Independent Carpathian Rifle Brigade and then the 3rd Carpathian Division.
Robert is active in a few Polish community organisations, including ZHP, Polish Foundation in NSW, Polish Community Council in Australia, Polish Club (Ashfield) as well as Kresy-Siberia.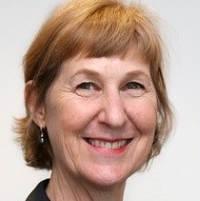 BARBARA GDOWSKI
(Perth, Australia)
Barbara.Gdowski@Kresy-Siberia.org
Foundation Executive Committee Member
Barbara Gdowski was born in Perth Western Australia to Polish parents Tadeusz and Ludmila (nee Kinach). Tadeusz was deported to Germany as a young teenager to work on German farms, whilst Ludmila (5 years old at the time) and her family were deported to an unknown labour camp in the USSR. After two years the family escaped and were evacuated to Persia as part of the formation of the Ander's army in the east. Ludmila spent 6 years in a Polish displaced persons camp in India and several years more in a camp in Uganda, before finally migrating to Australia with her Mother in 1950.
Throughout her childhood Barbara was acutely aware of her parent's remarkable journey, their resilience and impressive work ethic as they consolidated a new life with a strong community of Polish friends and family in a new country. Their new life inevitably involved great food, Friday night dances, vodka and many heated political discussions. Barbara lives and works in Perth as an Architect with her family, including adult children whose favourite food remains all things Polish, having grown up with their adored Babcia and Dziadzia (Grandparents).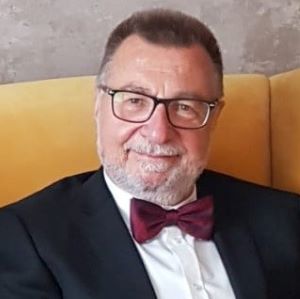 STANLEY URBAN
(Warsaw, Poland)
Stanley.Urban@Kresy-Siberia.org
Foundation Executive Committee Member
Kresy-Siberia Group Moderator
Stanley Urban was born in Hamtramck, Michigan to Waclaw and Janina Urban (Kulczycka). Janina's father, Augustyn was a Legionaire veteran of the Bolshevik war who obtained a military land grant in Korsuny, Polesie. His wife and 7 children (aged 3-13) were deported to Archangelsk in 1940 and all escaped with Anders' Army.
Stan was active in Polish Scouting, Polish-American Congress and the Orchard Lake Schools in the Detroit area before moving to Warsaw in 1991 to restructure and manage previously state-owned enterprises.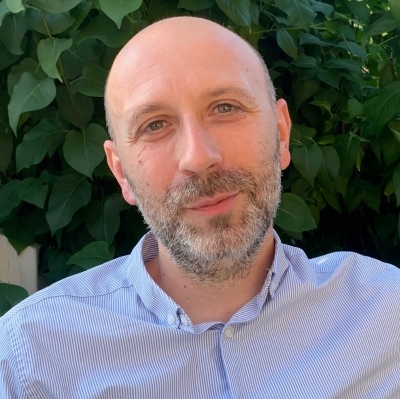 MARCIN KAWALA
(Gothenburg, Sweden)
Marcin.Kawala@Kresy-Siberia.org
Foundation Executive Committee Member
Kresy-Siberia Group Moderator
My name is Marcin Kawala and I was born in Wroclaw, Poland. In 2004 I moved to UK and in 2017 to Sweden, where I still live, with my wife and slightly naughty but lovely triplets.
While I have no direct connection to Kresy, my family suffered under German occupation, with my maternal granddad fighting in the Polish Campaign and later being sent to Bavaria as a forced labourer.
I got involved with Kresy-Siberia Foundation back in 2015 when I volunteered to type in Red Cross lists from Polish camps in East Africa. I got involved purely because of my interest in Polish history (I blog: https://polishtracesaroundtheworld.wordpress.com/ ). My involvement continued and deepened with me taking on more responsibilities around FaceBook group moderating, organising conferences "Generations Remember" and finally I've become Kresy-Siberia Executive Committee Member. I attended two conferences in Warsaw, in 2018 and 2019, where, inter alia, I presented two short lectures.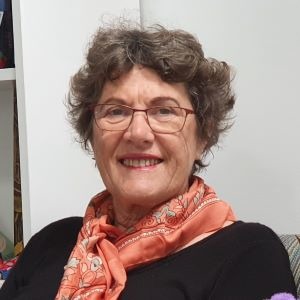 IRENA LOWE
(Wellington, New Zealand)
Irena.Lowe@Kresy-Siberia.org
Kresy-Siberia Virtual Museum Administrator
Kresy-Siberia Group Moderator
I am the daughter of Adolf and Eugenia Smolnicki née Piotuch. Adolf escaped Poland in September 1939 via Hungary and joined the Independent Carpathian Rifle Brigade in Syria, the fore runner of the 3rd Carpathian Division. He served throughout the Italian campaign and after the war was demobilised in Tasmania, Australia. My mother, Eugenia was deported from Baranowicze with her parents to Połuniewica in Northern Russia and was saved by the amnesty and the formation of the Polish Army in the USSR. Eventually my mother came to Persia and later to New Zealand as one of the Polish children of Pahiatua.
I am one of 5 children who was brought up speaking Polish and grew up within the Polish community in Wellington, New Zealand. I lead the Kresy-Siberia NZ branch together with Jackie Rzepka, our Kresy-Siberia member from Auckland. Together, we have run many Kresy-Siberia Information stalls at Polish festivals and genealogy workshops including a mini-conference in Wellington. I have attended 3 Kresy-Siberia Conferences in Warszawa and have enjoyed sharing experiences with our international members. I am currently an administrator for the Kresy-Siberia Virtual Museum.
MARK KRASOŃ
(London, UK)
Mark.Krasoń@Kresy-Siberia.org
Privacy Commissioner
Kresy-Siberia Group Moderator
Marek Krason was born in London. His father was born in Tarnobrzeg and before the war lived in Drohobycz, where he was the trainer for Junak Drohobycz. He was interned in Hungry, escaped and joined the Carpathian Brigade and then the 3DSK. He was a veteran of Tobruk and the battles of the Italian campaign. After the war, he settled in London working for the SPK, Dziennik Polski and Radio Free Europe. My mother was born in Riga, in a Polish emigre family. She was deported to Siberia in 1940, but escaped and was able to join the Polish armed forces in Persia. She served as a nurse and then as a Ward Sister in the Italian Campaign. She settled initially in Scotland, in Inverary but moved to London where she met my father and they married. Marek is active in the ZHP, and he and his wife Iwona support this group in London. They have organised events in London and have helped plan and put together this Groups conferences and re-unions in Warszawa. They have represented this group in official events in London, Cannock, the National Arboretum, Warszawa and Bialystock.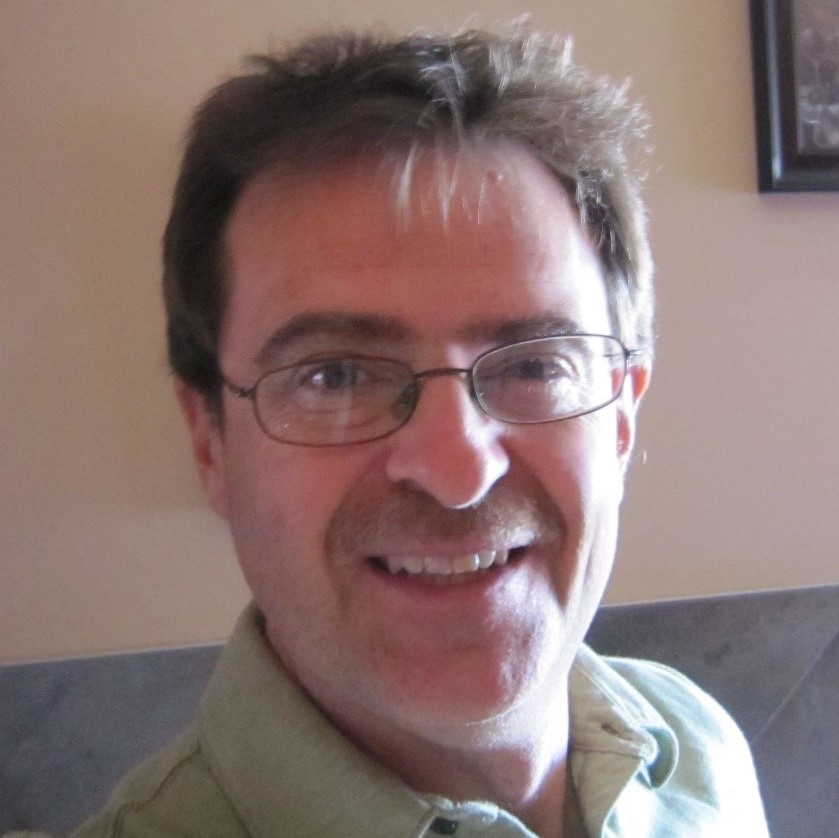 CHRIS WROBLEWSKI
(Calgary, Canada)
Chris.Wroblewski@Kresy-Siberia.org
Kresy-Siberia Group Administrator & Moderator
Retired Aircraft Maintenance Engineer. Uncle Josef murdered at Katyn, wife Bronislawa sent to Soviet labor camp, evacuated to Middle East, repatriated to Poland 1948. Uncle Michal fought in September campaign, sent to Soviet labor camp, evacuated to Middle East, fought in Italy, immigrated to Canada 1947.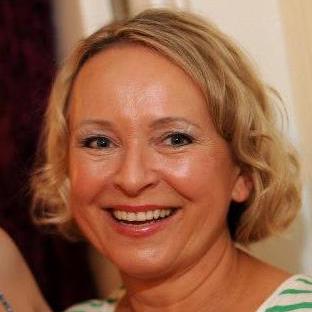 BO MICHALOWSKI
(New York, USA)
Bo.Michalowski@Kresy-Siberia.org
Kresy-Siberia Group Moderator
My name is Bożena (Bo) Michalowski and I was born and grew up in Poland. I moved to USA in 1981 with my husband and our baby boy. My daughter was born few years later in NY. I am a retired Human Resources Director. My mother, Jadwiga Bogochwalska, her younger brother, Ryszard (7), and their mother, Maria, were deported from Drohobycz to Borovoje, Siberia in April 1940. After the amnesty they were evacuated with Anders' Army to Teheran, Persia. Later they were sent to the Polish refugee camp in Koja, Uganda. My mother's fiancee, Marian Mrugalski, whom she met in Buzuluk, died in the battle of Monte Cassino. My mother and her family went back to Poland in 1947, where she met my father, Witold Stankiewicz. He fought in AK in Wilno (Vilnius) and was imprisoned in soviet gulag Kaluga. He managed to escape and was in hiding until 1945 when he left Wilno for Gdansk.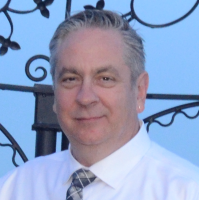 KRIS NIETUBYĆ
(Las Cruces, New Mexico, USA)
Kris.Nietubyć@Kresy-Siberia.org
Kresy-Siberia Group Moderator
Kris was born in Chicago, Illinois, USA, to Zygmunt and Wiesława Nietubyc (née Puchta). Wiesława was born in Warsaw, Poland, and lived there with her family when WWII began. They lived under German occupation until the Warsaw Uprising ended in October 1944. Her family, along with thousands of other civilians were then deported to forced labor camps in Germany. When the war in Europe ended in May 1945 they spent another five years in various Displaced Persons Camps in Germany until finally emigrating to the United States in 1950. Zygmunt was born in Wilno, Poland, and lived with his family in Smorgonie, then located on the Eastern Borderlands of Poland, the Kresy. Shortly after the Russian invasion of Eastern Poland Zygmunt's father, Aleksander, the Postmaster in Smorgonie and Polish-Bolshevik War Veteran, was arrested by the NKVD and spent months in various prisons until being deported to a GULAG in Vladivostok, Russia, where he worked in a quarry for almost a year. Aleksander was able to join the Polish Army In Russia in early 1942, and served until the end of the war. The rest of the family was arrested by the NKVD and deported to a collective farm in Northern Kazakhstan on 13 April 1940. When "amnesty" was granted the family made their way to Persia. Zygmunt's sister, Jadwiga, joined the Pomocnicza Służba Kobiet (PSK) in Tashkent in 1942 and served until the end of the war. Zygmunt and his mother Kazimiera ended up being sent to Colonia Santa Rosa in Leon, Mexico, after evacuation from Russia and lived there for three years before emigrating to the United States in 1946. Zygmunt's family finally reunited in the United States in 1951.
Kris joined the Kresy-Siberia Yahoo Group in 2009 but was not very active, instead relying on his brother Mark to brief the rest of the family. In 2017 Kris participated in a video interview where he was able to talk more about his family's experiences in Poland during the war years. Realizing how little he actually knew about his family he joined the Kresy-Siberia Facebook Group in late 2017 and has made many discoveries in a short time. His main goal now is to tell his family's story as part of history classes in the local school district where he lives.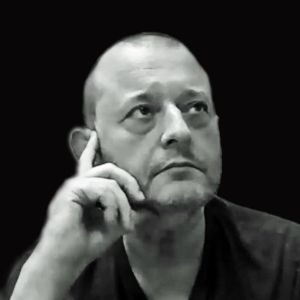 MARK OSTROWSKI
(Riyadh, Saudi Arabia)
Mark.Ostrowski@Kresy-Siberia.org
Kresy-Siberia Group Moderator
The son and grandson of deportees to Archangelsk who ultimately settled in the UK, Mark Ostrowski has spent most of his life researching World War 2, with a particular emphasis on the Polish 2nd Corps in which his grandfather served in a Casualty Clearing Station. He studied Russian Language and International Relations at the University of Surrey, East European Studies at Sussex and received his PhD from the University of London, School of Slavonic and East European Studies – his thesis supervisor was Prof. Norman Davies. His thesis has been online for many years now: "To Return To Poland Or Not To Return" – The Dilemma Facing The Polish Armed Forces At The End Of The Second World War – https://www.angelfire.com/ok2/polisharmy/. His views have often been regarded as controversial, and often unpopular, but being a self-proclaimed historical revisionist, that is only to be expected.
After working two years in Mongolia for the state TV and radio broadcaster where he wrote, directed and produced Mongolia's first AIDS awareness campaign, he moved to Saudi Arabia where he now teaches English at Jubail Industrial College on the Arabian Gulf. He is married with a daughter.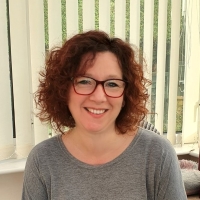 SHELLEY UPTON
(Leicester, United Kingdom)
Kresy-Siberia Webmaster
Grand-daughter of deportees from Osada Jagiellonow, I had a half-Polish/half-English upbringing.  Despite trying to ask about my grandparents experiences they were reluctant to talk about it, so I grew up knowing very little about what had happened before they arrived in the UK.  It was only with the onset of my grandmothers Vascular Dementia that we began to learn more about her harrowing experiences.
With 18+ years experience in developing and maintaining web based CMS systems I was asked to rebuild the Kresy-Siberia website and have been tasked with looking after the Kresy-Siberia website and ensuring the information held within is available for many years to come.